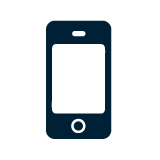 TP-Link Mobile Phones
Both simple and more advanced mobile phones. It is practical to choose based on the operating system you want to use, the size of the screen and the resolution of the phone's camera. You can also filter by storage space size, water resistance, 4K video capture support and fingerprint reader. Perhaps you want a particular material for the cover or the phone should be a special colour? Compare prices from 100 shops in this category.
This category is also known as Handset.