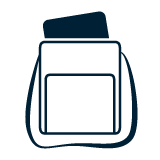 Walk on Water Laptop Bags
In the category laptop bags, we have collected backpacks, sleeves and other types of bags specially designed to carry and protect a laptop computer. Among the manufacturers are Belkin, Targus and Walk On Water. Compare prices from 170 shops in this category.
This category is also known as Computer bags, Laptop cases or Laptop Sleeves.