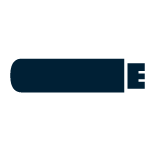 Philips USB Flash Drives
USB flash drives are flash-based storage devices, that can be connected to computers and other devices via a USB port. Kingston, SanDisk and Corsair are popular manufacturers. Most flash drives have a storage capacity from 8 GB to 64 GB but there are USB flash drives with a capacity of more than 100 GB. Compare prices from 146 shops in this category.
This category is also known as USB memory stick.
| | | Product | Lowest price | | User rating | Rank | Memory capacity | USB version | Read speed | |
| --- | --- | --- | --- | --- | --- | --- | --- | --- | --- | --- |
| | | USB Flash Drive | 1 | | | 84 | 8 GB | 3.1 (Gen 1) | | |
| | | USB Flash Drive | 1 | | | 142 | 32 GB | | | |
| | | USB Flash Drive | 4 | | | 151 | 64 GB | 3.1 (Gen 1) | 120 MB/s | |
| | | USB Flash Drive | 2 | | | 183 | 32 GB | | | |
| | | USB Flash Drive | 1 | | | 344 | 32 GB | 3.1 (Gen 1) | | |
| | | USB Flash Drive | 1 | | | 352 | 64 GB | 3.1 (Gen 1) | | |
| | | USB Flash Drive | 2 | | | 354 | 64 GB | 2.0 | | |
| | | USB Flash Drive | 1 | | | 364 | 64 GB | 3.1 (Gen 1) | | |
| | | USB Flash Drive | 1 | | | 367 | 64 GB | | | |
| | | USB Flash Drive | 1 | | | 392 | 32 GB | 2.0 | | |
| | | USB Flash Drive | 4 | | | 393 | 64 GB | 2.0 | 25 MB/s | |
| | | USB Flash Drive | 4 | | | 396 | 128 GB | 3.1 (Gen 1) | 100 MB/s | |
| | | USB Flash Drive | 3 | | | 521 | 16 GB | 2.0 | 21 MB/s | |
| | | USB Flash Drive | 2 | | | 634 | 32 GB | 2.0 | 18 MB/s | |
| | | USB Flash Drive | 3 | | | 642 | 16 GB | 2.0 | 14 MB/s | |
| | | USB Flash Drive | 1 | | | 690 | 32 GB | 3.1 (Gen 1) | 100 MB/s | |
| | | USB Flash Drive | 3 | | | 699 | 8 GB | 2.0 | 21 MB/s | |
| | | USB Flash Drive | 2 | | | 734 | 8 GB | 3.1 (Gen 1) | 7 MB/s | |
| | | USB Flash Drive | 1 | | | 774 | 16 GB | 3.1 (Gen 1) | 100 MB/s | |
| | | USB Flash Drive | 2 | | | 962 | 16 GB | 3.1 (Gen 1) | | |
| | | USB Flash Drive | 1 | | | 1105 | 16 GB | | | |
| | | USB Flash Drive | 1 | | | 1108 | 16 GB | | | |
| | | USB Flash Drive | 1 | | | 1129 | 32 GB | 3.1 (Gen 1) | 80 MB/s | |
| | | USB Flash Drive | 1 | | | 1130 | 64 GB | | | |
| | | USB Flash Drive | 4 | | | 1137 | 64 GB | 2.0 | 18 MB/s | |
| | | USB Flash Drive | 1 | | | 1251 | 64 GB | 3.1 (Gen 1) | 100 MB/s | |
| | | USB Flash Drive | 3 | | | 1254 | 32 GB | 3.1 (Gen 1) | 120 MB/s | |
| | | USB Flash Drive | 1 | | | 1307 | 16 GB | 2.0 | | |
| | | USB Flash Drive | 3 | | | 1329 | 128 GB | 3.1 (Gen 1) | 100 MB/s | |
| | | USB Flash Drive | 1 | | | 1620 | 16 GB | 2.0 | | |
| | | USB Flash Drive | 2 | | | 1664 | 128 GB | | | |
| | | USB Flash Drive | 1 | | | 1701 | 8 GB | 2.0 | 21 MB/s | |
| | | USB Flash Drive | 1 | | | 1703 | 128 GB | 2.0 | | |
| | | USB Flash Drive | 1 | | | 1758 | 8 GB | 2.0 | 14 MB/s | |
| | | USB Flash Drive | 1 | | | 1760 | 16 GB | 3.1 (Gen 1) | | |
| | | USB Flash Drive | 1 | | | 1762 | 8 GB | 3.1 (Gen 1) | 9 MB/s | |
| | | USB Flash Drive | 2 | | | 1793 | 256 GB | 3.1 (Gen 1) | 80 MB/s | |
| | | USB Flash Drive | 2 | | | 1796 | 32 GB | 2.0 | 100 MB/s | |
| | | USB Flash Drive | 1 | | | 1925 | 16 GB | 2.0 | 100 MB/s | |
| | | USB Flash Drive | 3 | | | 1936 | 32 GB | 2.0 | 25 MB/s | |
| | | USB Flash Drive | 1 | | | 1938 | 64 GB | | 25 MB/s | |
| | | USB Flash Drive | 2 | | | 1944 | 32 GB | 2.0 | 23 MB/s | |
| | | USB Flash Drive | 1 | | | 2076 | 32 GB | | | |