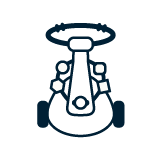 Push-along Toys
This is an automatic category. We haven't put any effort into making it complete yet, but it automatically shows products and prices that our computer system has found. If we notice that you like and use this category, we will happily add more products and functionalities.
Push-along toys are the perfect toys for toddlers who have just started to take their first emerging steps. By using a push-along toy, the toddler is practicing her balancing and co-ordination skills. With an adjustable handlebar, you can easily adjust the toy according to the child's height, and the toy that's included it makes the product more fun to use. Wood is the most common material today. Compare prices from 17 shops in this category.
This category is also known as Pull-along toys.