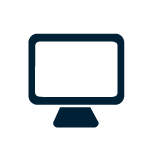 Cooler Master Monitors
LCDs (flat screens) are the most common monitors for desktop computers today. The LCD technology has been improved over the past years, and now you can buy large monitors at relatively low prices. Among popular brands are Apple, Dell, Acer and Samsung. Compare prices from 140 shops in this category.
This category is also known as Computer Monitors or Gaming Monitors.