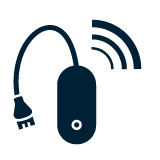 D-Link Mobile Broadband
A 3G/4G modem is usually needed for a wireless broadband connection. Mobile network operators often offer subscription plans that includes a modem, but if you choose to buy one instead, you don't have to worry about long subscription plans. From manufacturers like Huawei, Nokia, Ericsson, HP and Option, to name a few. Compare prices from 50 shops in this category.
This category is also known as 4G Dongle or Internet Dongle.