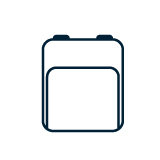 PORT Designs Backpacks
Anyone who has been hiking in the mountains or woods carrying camping gear along knows that the backpack can be one's best friend or the worst enemy. It is crucial to buy a backpack that suits your physique and which can be adjusted as needed for the best possible comfort. Here you can compare prices and functionality on backpacks of different sizes, models and makes. The category also includes smaller backpacks for shorter trips, school, and leisure. Compare prices from 415 shops in this category.
This category is also known as Rucksacks.