26/04/18
Is your garden ready for spring? Don't forget your spring garden checklist
With spring comes the obligatory gardening work, and it's now time to bring out everything from lawn mowers and brooms, to outdoor furniture. Here are the tools and the advice you need to do a good job in the garden.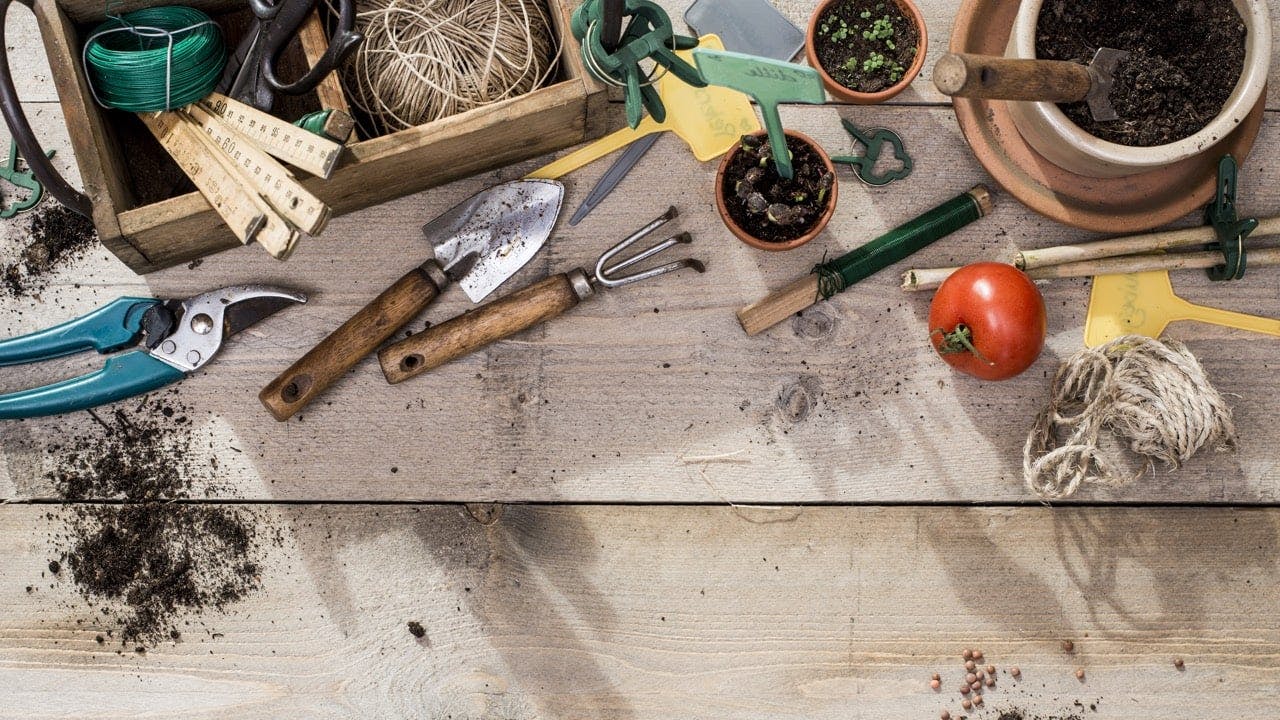 Preparation is the key. Start with getting rid of all the leaves and twigs that have gathered in the garden. If you invest in a good planting tool, the job will go quicker.
It's now high time to cut down trees, bushes and flowers. If done correctly, this will encourage your plants to grow back stronger and give denser foliage. Perennials and pot plants should also get some attention now. A good pair of secateurs will handle most twigs but large branches may require lopping shears. You can also get them with telescopic handles for those hard to reach places.
At this time of year, after a cold winter, the lawn usually needs some love too. Smaller lawns can be easily cut with a manual lawn mower, but if you have a larger lawn, we recommend a traditional petrol or electric lawnmower. If you want to skip cutting the lawn altogether, a robot lawnmower can do it for you, while you can spend time on more fun things.
If you notice that the lawn has large, bare spots, you can re-seed it. Buy grass seed and plant directly onto the bare ground. Alternatively, you can pre-sow grass in a tray indoor and then replace the bare spot with your own turf. Don't forget to water and use fertiliser.
If you have a vegetable plot, now is a good time to plant your strawberry plants and potatoes. Weed the plot and cover it, and feed it manure. Use a lot of organic matter to loosen it up then add a bit of sand. If you don't have space for a vegetable plot why not try growing in containers on the patio or balcony?
It's also now that summer bulbs, summer flowers and dahlias should be planted. You can put the bulbs in the ground or in a pot. Remember to choose planting soil with good nutritional content and regularly add extra fertiliser. Don't forget to harden off the dahlia plant before planting it out.
It's also time to bring out your garden furniture. Clean them with a mild soap or detergent. Oil the wood if it looks a bit dry or cracked, and the furniture will last much longer. If you're planning to paint the garden furniture, remove the old paint and make sure the material is dry and clean before applying a new colour.
Finally, some advice on outdoor lighting. Even simpler solar power lighting that you put in the ground can make the garden much nicer. There is a large variety to choose from, so check out carefully before buying, so it's right for your garden.
---
Daniel Haaf