20/04/18
PriceSpy helps you to keep track of price reductions
Keep track of product prices with PriceSpy's alert function. You don't need to sit by the computer and check prices manually yourself, let us do the job for you.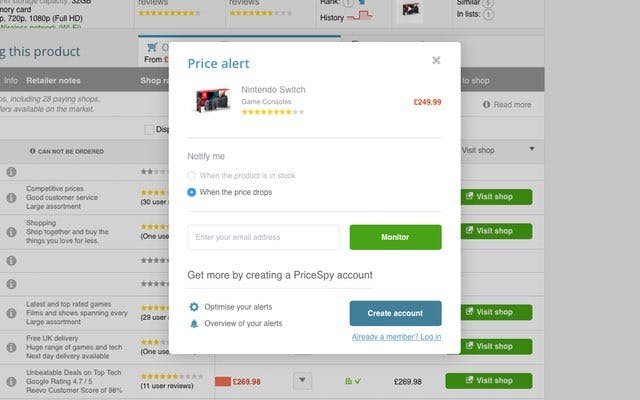 Are you waiting for prices to drop on products you want to buy? On PriceSpy you can create price alerts and receive notifications when the products are reduced in price. All you need to get started is a product you want to monitor and your email address.
Go to a product page on PriceSpy and click the 'activate alert' button above the product image. Enter your email address and click the 'monitor' button. You'll receive a notification in your inbox each time the price drops.
If you want more control over the alerts, log in to your PriceSpy account.
When logged in you can choose to only receive notifications when the price has dropped below a certain amount, when only your favourite shops lower their prices, or if the shops need more than a certain rating of reviews on PriceSpy.
An alert doesn't just have to be about the price of a product.
If you want updates on products that haven't yet been released, you can create an alert on PriceSpy as soon as it's listed. You'll then receive a notification as soon as a shop has it in stock.
At the time of writing these are the five most popular products on PriceSpy worth testing:
---
Daniel Haaf