16/05/18
Running with a buggy - How to choose the right model
Finding the time to exercise when you've got a little one can be tough, but when the baby is old enough to sit up, one way of exercising is to go running with a buggy. Here we help you find a buggy that suits you, and your particular running style.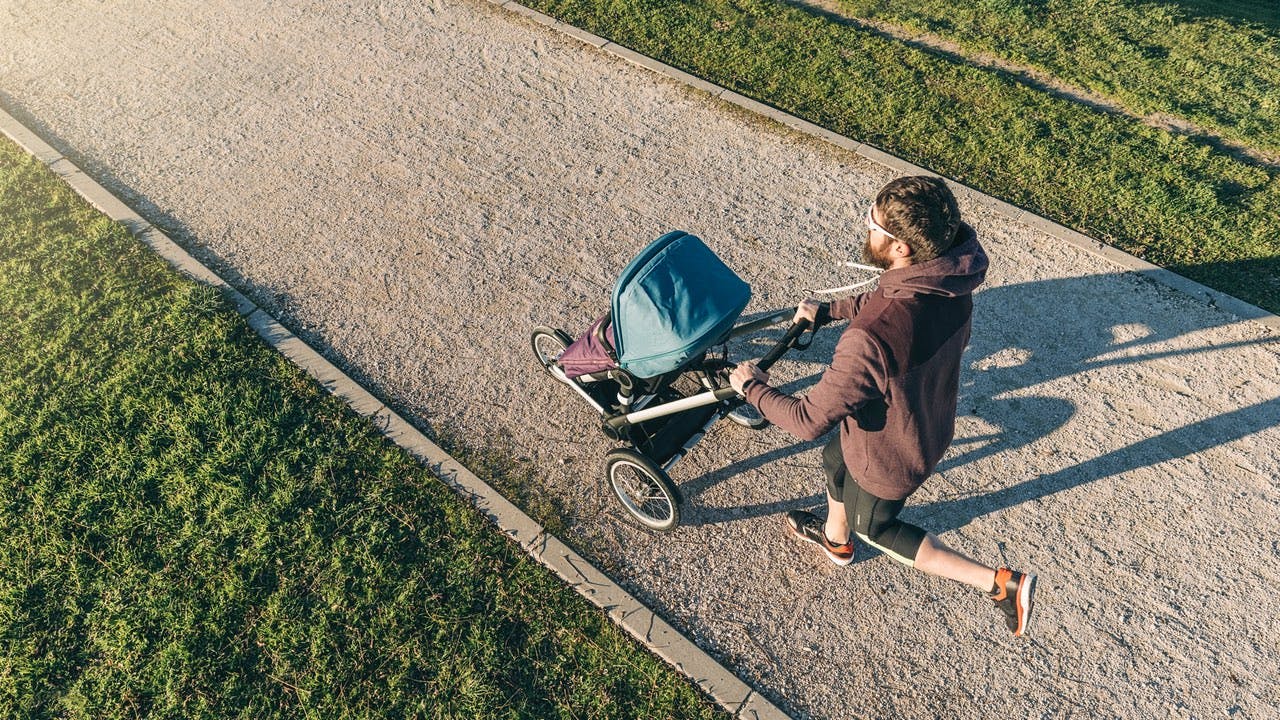 There are different types of buggies suitable for running. From the classic buggy, to the running buggy, fully adapted for running. Which one you choose depends on how active you are and what type of running you do.
A tip that applies to all types of jogging with a buggy is to choose a buggy with a handbrake, as it allows you to stop quickly if needed. If a handbrake is missing from the start, it's often possible to buy an optional one. On many buggies, there is also a strap that you attach to the wrist. It secures the buggy in hilly terrain so that it cannot get farther away than the strap is long.
A running buggy often has three wheels (one in the front and two in the back), instead of four which is normally the standard on buggies. Running buggies and other buggies adapted for running have one locked or lockable front wheel. It prevents the buggy from turning by itself, making it safer to run at higher speeds. A running buggy is also more stable than a regular buggy. This allows you to release one hand from the buggy's handle, thus getting a more natural running step.
Good suspension is important for both you and the baby
Be sure to look for handles that can be adjusted, and you'll get a buggy that suits you and your running style better.
It's also important to check the wheels and the suspension of the buggy. The wheels are usually larger than on a regular buggy. The suspension is usually better and gives a smoother ride over uneven ground. Sometimes the storage part underneath the buggy can interfere with your running so check before buying to make sure you don't hit the storage part with your legs when you run.
Some buggies use a chassis that combines the running buggy with a buggy. These buggies often lack the storage part underneath, so check if it comes with one if this is important to you. It's also good to check the size of the buggy when folded. Running buggies are generally larger than regular buggies in the collapsed position.
For the child's comfort and safety, it's best to have an adjustable seat. If the child wants to sleep, the backrest should be able to be folded backwards. Don't forget about weather and wind protection so that the child is safe and comfortable even in really bad weather. A rain cover can be purchased for most buggies, as well as reflectors, if the buggy doesn't come with them.
---
Linnea Kleen